Every Dog's Dream Rescue, Inc., 1270 State Highway 206, Greene NY 13778 (607) 242-2346
THANK YOU FOR VIEWING THE DOGS AND PUPPIES THAT ARE AVAILABLE AT EVERY DOG' DREAM RESCUE!
>



Every Dog's Dream Rescue ...
.....Where we make Every Dog's Dream Come True!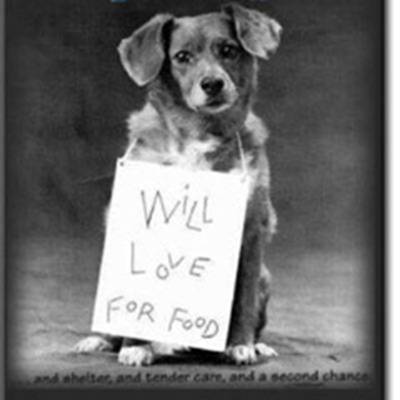 Her eyes met mine as she walked down the corridor peering apprehensively into the kennels. I felt her need instantly and knew I had to help her. I wagged my tail, not too exuberantly, so she wouldn't be afraid.

As she stopped at my kennel I blocked her view from a little accident I had in the back of my cage. I didn't want her to know that I hadn't been walked today. Sometimes the shelter keepers get too busy and I didn't want her to think poorly of them.

As she read my kennel card I hoped that she wouldn't feel sad about my past. I only have the future to look forward to and want to make a difference in someone's life.

She got down on her knees and made little kissy sounds at me. I shoved my shoulder and side of my head up against the bars to comfort her. Gentle fingertips caressed my neck; she was desperate for companionship.

A tear fell down her cheek and I raised my paw to assure her that all would be well Soon my kennel door opened and her smile was so bright that I instantly jumped into her arms. I would promise to keep her safe. I would promise to always be by her side. I would promise to do everything I could to see that radiant smile and sparkle in her eyes. I was so fortunate that she came down my corridor. So many more are out there who haven't walked the corridors. So many more to be saved. At least I could save one.

I rescued a human today.....


See our Petfinder site for a complete listing of dogs in our rescue!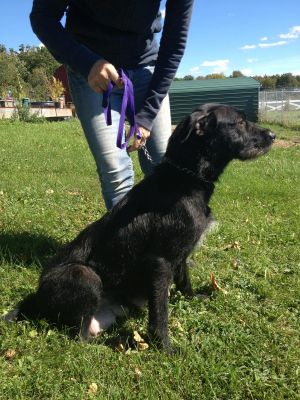 Misty is a very sweet dog that needs a home where she will be the
only dog. She loves people and will give you her undivided attention. She loves to walk but will pull some. She is attending obedience training at this time and is doing well. She just needs a place to finally call her own after have litters of puppies from an owner that did not care for her much. Please write to This email address is being protected from spambots. You need JavaScript enabled to view it. if you are interested in meeting this adorable girl.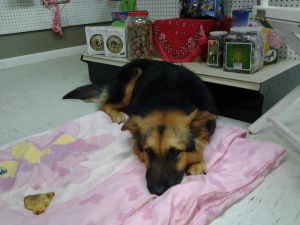 Bart!
Meet Bart! A handsome young shep mix that has joined our rescue. He is extremely shy and would do best in a quiet home with no children. He is stunning to look at and does warm up to you but it will take time for him to come around so a patient owner is needed. Fully vetted and ready for adoption! No young children and a fenced in yard required for Bart!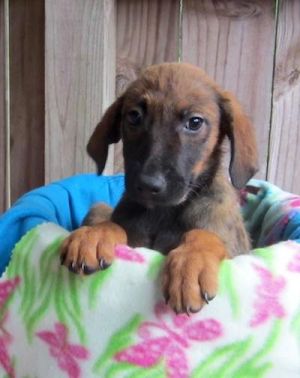 Sadie...
Sweet Sadie is a young shep mix that has been with us for some time. She is good with other dogs, loves people but would prefer she go where there are older children. Sadie can be a hand nibble and does mouth other dogs in playing. She is house trained and crate trained. Write to This email address is being protected from spambots. You need JavaScript enabled to view it. for an application!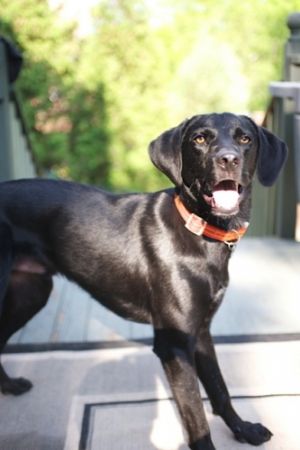 This is Marty!!
One to two year old black lab mix who looking for his forever home. Marty loves people, other dogs and enjoys an active lifestyle. He knows basic commands, is great walking on lead and is looking for a family to love him so he can show his devotion!! Marty would do best with another dog as he loves to romp in the yard and have a buddy to hang out with. . Write to This email address is being protected from spambots. You need JavaScript enabled to view it. for an application on me! I am an awesome dog!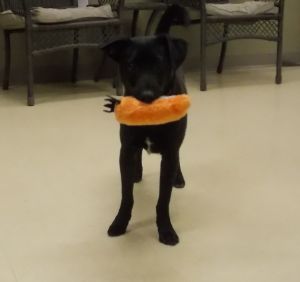 Mark is fun central. He loves to play with his toys, other dogs and people. When he gets excited he bounces. He even plays with his reflection in his stainless steel water dish! Car rides make him very happy- he loves looking out the window and knows how to look especially cute at the Dunkin Donuts drive thru so he can get a donut hole. Mark is about 8-9 months old and trained to puppy pads. He loves to go outside and should make the transition easily to going potty outside. Mark is about 16 pounds and will not get much bigger.
Contact This email address is being protected from spambots. You need JavaScript enabled to view it. for an application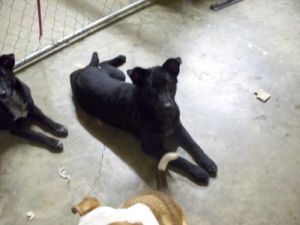 Vicki!
Vicki is one of the most nicest pups we have had in rescue. She lovesssss to give you kisses and loves to give and get attention. She is a real peoplel pleaser. Vicki is doing great with house and crate training. She would make a great people for any family. Write to This email address is being protected from spambots. You need JavaScript enabled to view it. for an application.
Tig, what a doll! He has arrived today along with his sibling, covered in poooo, had fun on their way here in their crate apparently. One messes, they all do! Now clean and settling in. Write to This email address is being protected from spambots. You need JavaScript enabled to view it. for an application on Tig.
We are funded on donations only! Please support our rescue. We take in many special needs and the cost to care for them increases every day. We need your help. Even if it is $5.00, it will all add up to help care for the dogs that come in the leg issues, puppies with mange, etc. You can mail your check to: Every Dog's Dream Rescue, Inc., 1270 State Highway 206, Greene, NY 13778 Thank you!